Sunbaked dunes, windswept sand, a calm stillness. Bring the warmth of the desert to your space with the new nature-inspired neutral, the latest addition to our core collection.
Done to earth.
Warm and inviting, this highly-requested hue takes cues from the muted sands of the desert landscape to transform your space into an oasis.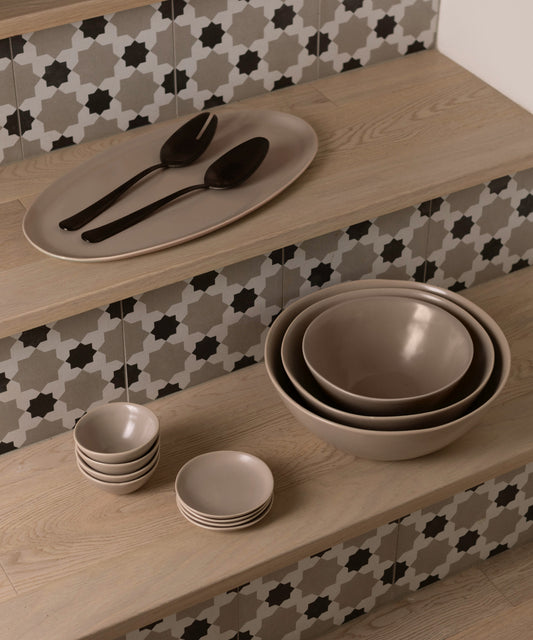 Up for anything.
Versatile and adaptable, Desert Taupe is timeless on its own—and pairs beautifully alongside soft shades and bold tones alike.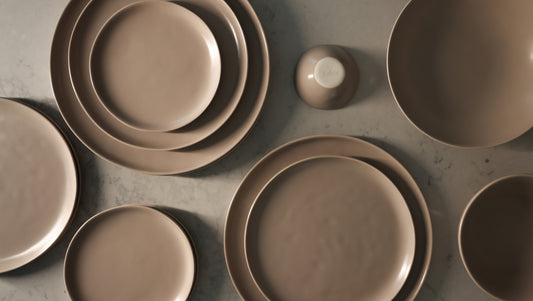 Crafted to last.
Sustainably crafted by artisans at a zero-waste facility in Portugal, each piece is finished by hand, organically shaped, and one of a kind. Durable and non-toxic, they're perfect for everyday use.
Try it for 100 days.
Spend some quality time with your new ceramics. Decide your purchase isn't for you? No problem, we have a 100-day money back guarantee.